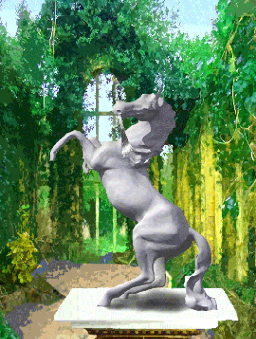 In an unlikely pairing, Apple Bloom and Derpy Hooves probe Equestria's underpinnings to sort out their cutiemark woes; One defective and the other ambiguous, they struggle to find somepony to remedy the situation.
A minor adventure that breaks the bonds of Equestrian reality to delve into the functional requirements of a magical world and sees Pinkie Pie in the role of a detective for a bit.
Not a comedy, though it has it's moments, one hopes.
Chapters (6)