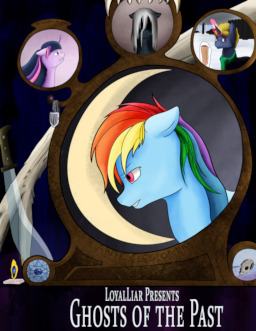 Source
This story is a sequel to Where Loyalties Lie: Honor Guard
---
After risking her own life in a daring adventure across the world to save Princess Luna, Rainbow Dash wants nothing more than for her life to return to normal. In her mind, what happened is in the past, and she wants nothing more to do with it. But a past abandoned is doomed to be repeated, and with an ancient threat rising beneath the snows, Rainbow may be the only mare who can truly save Equestria.
A Price of Loyalty story.
No longer canon to the 'PoL' universe; see author's note on chapter 1.
Chapters (27)