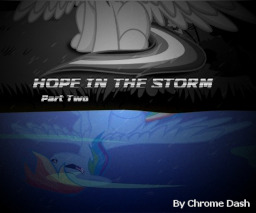 Source
It was the happiest I had been my entire life.
I was able to forget and move on. For the rest of my adolescent years I lived out my life in a satisfied stupor; careless to the rest of the world and only focusing on my friends and my job—most of the time. For three years I lived content and lazy in the beautiful town of Ponyville. I didn't expect that my life would be so full of adventure and fame. I only expected to escape my old life, but instead found something even more grand and beautiful than a mere vacation from my suffering.
I wanted more than anything to keep it from all falling apart.
Chapters (4)