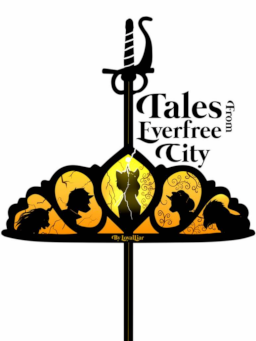 Source
This story is a sequel to A Beginner's Guide to Heroism
---
Before 'Everfree' was a forest, it was Equestria's thriving capital.
In the city's earliest days, fresh off saving Equestria from an evil that threatened to steal the sun itself, Princess Platinum faces a new challenge. She and her undercover coltfriend, Celestia's apprentice Mortal Coil, set their sights on what seems like a much easier, safer, and happier task: giving the Princess a choice other than the seven horrible suitors her parents picked out for her.
Unfortunately for them, when it comes to the politics of a freshly founded Equestria, the romance of a princess is anything but simple, or safe, or happy.
Editing by The 24th Pegasus, Pega-Ace, and Ruirik. Cover art by Ruirik.
Chapters (86)