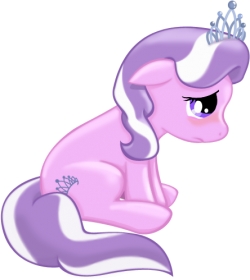 The recoil from Family Appreciation Day was too much for Diamond Tiara. Her fellow students turned their back on her, Cheerilee was upset with her, even her own father had been severely disappointed with her actions. She has no one left now. Her perfect world is falling apart. And only one pony can help her. The only pony she could ever count on.
But is she her friend anymore?
Warning: Fic contains empathy for a dislikable character. If you want to keep hating Diamond Tiara, then avoid this fic. Otherwise, read on.
Author's Note: I wrote this after watching Family Appreciation Day and noticed the subtle divide between Silver Spoon and Diamond Tiara. An idea formed in my head and I had to write this oneshot as soon as I could. Certain questions maybe unanswered or details may be missed. If you spot any of those, I apologize. Otherwise, I hope you enjoy the fic.
Chapters (1)