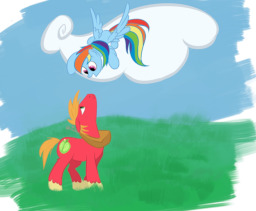 The speed of life is an unchanging one. We all feel it differently, whether we're slow and humble or speedy and adventurous. Sometimes it takes a lot to change this, and sometimes it takes very little to slow down.
This is a story about two very opposite ponies, and how they changed each others lives.
AN: This is the official rewrite of His Name Is Mac from Fanfiction . net. It is not required to have read that story first before reading this one.
Chapters (2)