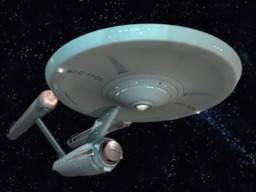 While on a routine mission the Enterprise is called to check out an anomaly in deep space.
However, through a chain of events, that are completely not Kirk's fault, he and a red shirt fall into the anomaly and awake in Equestria. As ponies.
Can Kirk handle being in a land of ponies and magic? How will he fulfill his contractual obligations to some how rip his uniform shirt? Will Ensign Ricky live to tell the tale? What is Harcourt Fenton Mudd scheming about while in the brig? What is Sulu doing in his off time? Why am I asking you this? And most importantly, can the crew of the Enterprise bring them back, or even survive without Kirk?
Cross over with classic Star Trek
This story takes place a week after the counter clock incident from Star Trek The Animated Series,
And between seasons Two and Three of My Little Pony Friendship is Magic
Chapters (4)