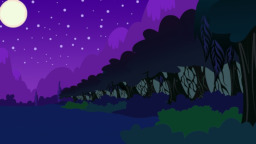 Source
"Dreams are simply another view of reality, visions of the past, present, future, and beyond the veil are commonplace. Take heed of your dreams, but don't obsess over the visions of the night..."
Individual stories feature their own characters, ranging from OC and Background characters, all the way up to Mane Six.
Enjoy with caution, while meant for everyone, these are stories based on nightmares, urban legends, and fever dreams I myself, and others I have met had experienced.
Chapters (2)