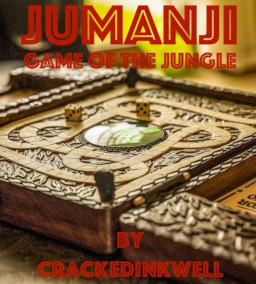 Warning: The following story is currently unedited and contains scenes that may be too intense for audiences. Honestly, this is more of a thought experiment than anything, especially given the idea of a what if.
---
Zecora had created a monster.
What was originally meant to be a birthday present for Applebloom as a game that has influences of her home country has the potential to cause chaos and devistation. In the process of creating a cardless game with a gem that would read out random events, something had gone wrong. So in an attempt to dismantle the game, she turned to Twilight in hopes to use magical means to take it apart safely.
Unfortunately, Smolder and Gallus had discovered the game. And out of boredom, decided they should play it with their friends.
After all, it's just a game... right?
Chapters (10)