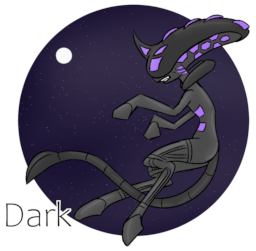 CONTENT WARNINGS: Xenomorphs, facehuggers, mentions of invasive face-hugging, identity crisis, general emotional distress
The following story contains no named character deaths, and no scenes of chestbursting. This story is intended to be a more light-hearted AU. Proceed with caution.
Xenomorph.
A creature designed by nature for one thing: Hunting.
A creature meant to adapt to its host, infiltrate under cover of darkness, replicate and breed and swarm, until a planet is no more. The perfect organism.
Yet... what would happen if one were to experience independent thought, empathy, and self doubt?
What if indeed.
Chapters (3)