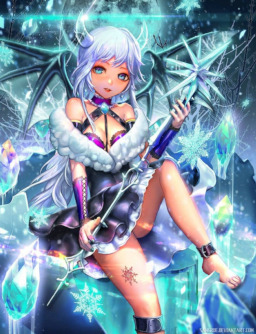 Six thousand years, That's how long I have been living in this god forsaken world filled with dragons, shapeshifters, and monsters. In that time I have found love and heartache aplenty. Heck I even got hit by a magical rainbow death beam and survived. No seriously They actually weaponized rainbows on this world.
You know what the most irritating thing about all of this? I could have avoided it all if I had just read the warning message that popped up in my game. But that is the past now I find myself making a living as a mercenary protecting villages against bandits. But with war looming on the horizon I find that I have to choose a side or end up with enemies on all sides.
Warning: This is a humanized Equestria populated with Fire Emblem races.
Remake in progress as of 1/23/18. Will put new chapters as they are edited.
Chapters (5)