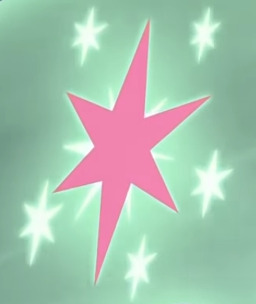 Note
Originally published under my alt
Longdesc
Though it hasn't been long since her coronation as Sovereign of Equestria, Princess Twilight Sparkle is already feeling the weight and stress of her new role. Luckily, she brought more than just books with her when she moved to Canterlot: she also brought along Ponyville's resident human. If only she weren't so anxious about what their new relationship means.
---
Tags
Sex:

Sex is talked about as a great thing that the characters do all the time, but no details are mentioned. There is lots of making out and cuddling and blushing, but that is as far as it goes in terms of physical actions.

Fetish:

There is a Sovereign-concubine relationship between the two characters, which is in-name-only but also deliberately played up for spiciness. There is also the aspect of cutie marking, which is the reason why I am definitely tagging this as Fetish.
Chapters (1)