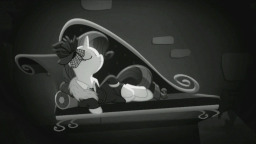 Blurb
Rarity tries to come on to Ellie during her suit-fitting, but Ellie is not quite ready to admit to herself that making out with the magical horse ladies is cool and normal. She has a lot of feelings to process first.
---
Tags
Sex: Prime time television rules. Cuts away before the action starts.
---
Sequel-ness
Though technically a sequel to Scenes From a Life in Equestria, I recommend starting here. At one point I will rewrite the parts of the prequel I am currently dissatisfied with, and when I do I will relink it as a direct prequel.
---
Author's Note
My entire life has been preparing me to write this story lol.
Chapters (2)