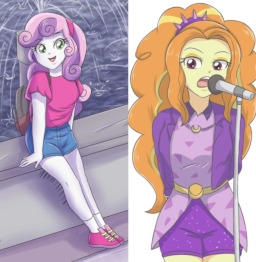 Everyone told Sweetie Belle that Adagio was manipulative, dangerous, and willing to make others suffer to further her own agenda. But they also all agreed her voice had been magnificent.
Sweetie Belle has lots of great friendship role models already. What she really needs is a singing teacher.
Written for the May Pairing Contest.
Artwork by sumin6301.
Proofread by NaiadSagaIotaOar.
Chapters (1)