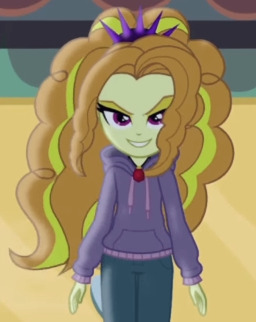 Adagio Dazzle was walking home one stormy night when she came across a seemingly stray cat meowing for food.
Feeling like it wouldn't hurt to give the feline something to eat, Adagio thus decided to gift the cat some of her benevolence, in her own condescending way.
Too bad the cat didn't get the "condescending" vibe.
Chapters (1)