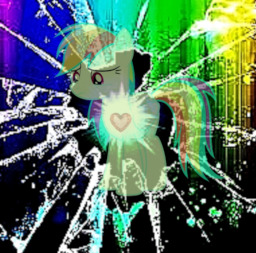 War. The dreaded topic in every household in Equestria.
For Rainbow, she has to face it. She's been drafted to fight for the lives of thousands of ponies. Ponies she loves, and ponies she doesn't even know alike.
She's the element of Loyalty. She'll do what she has to.
That doesn't make it any less easy.
For her, for Soarin, for the Wonderbolts, for her friends.
She was once a star. That star... turned into a scar. Is there a way back? Or is there a message, a story, behind that scar, that gives her a way forward?
---
Big special thanks to Ninjadeadbeard, for prereading, rereading, and friendship!
For two someone specials.
Chapters (12)