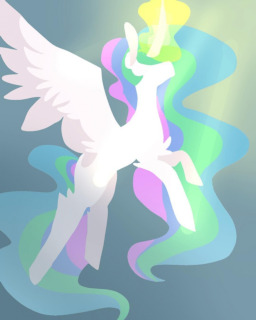 There is something not everypony knows about Alicorns.
It is that they, too, have a time where life leaves them.
Now, exactly one hundred millennia have passed. One hundred millennia since the beloved rulers of Equestria first stepped hoof in their world.
Now, Princess Celestia and Luna have to step down from that oh-so-high position.
As hard as it may be, to give their final wishes to the land they love like a child,
it is time for them to say:
Farewell.
---
For someone special. You really are something.
Chapters (1)