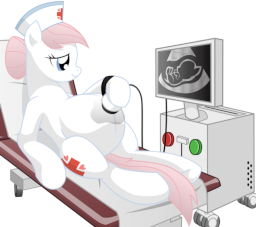 Twilight having thoughts about foalhood decides to run an experiment with a new machine to find out what being an unborn foal would be like. She even gets a few of her friends to help with the project.
Collab with Foal Star
Not going to lie this one is pretty bizarre. Contains: Simulated pregnancy and womb chamber, and very light abdl themes but mostly about the womb thing.
Chapters (6)