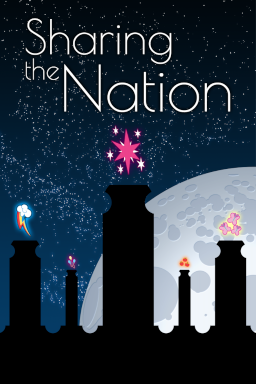 This story is a sequel to Sharing the Night
---
Twilight Sparkle is the alicorn of the stars, and after a period of self-discovery, ancient-goddess-discovery and a minor case of malmanifestation madness, she has finally come to share the night, a city, her ex-villain status and a bed with Luna, the alicorn of the moon.
Things are looking pretty good for her.
The five demigoddesses she created out of spite? Not so much. Celestia and Celestia are a little lost too, and for some unknown, completely mysterious reason, dragons are flooding into Equestria—and they're not acclimating. Someone probably should do something about that.
It never gets dull in Ponyville, does it?
Chapters (22)