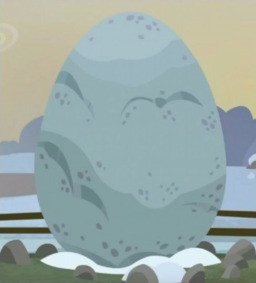 Spike is bewildered. When he visited the rock farm with Twilight on Pinkie's invitation, something had been off around Holder's Boulder, something that looked like magic.
What does it mean for the giant egg shaped rock? Could it be more than just a rock? Or was it only a trick of his mind?
Spike is determined to reveal the truth, and with the help of some friends, they might discover that the answers they are seeking are rather unexpected.
Proofread by the awesome Quill Scratch. Thank you for everything.
Inspired by the Writeoff event Has That Always Been There?.
Chapters (1)