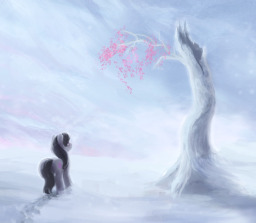 Source
It has been one year since Octavia has moved with Vinyl Scratch. She has learned to know her a bit and she doesn't regret her decision. Indeed, Vinyl is a good pony, even if she is a little raw around the edges.
However, her bound with the DJ is going to be put to the test as Vinyl's inner demons resurface.
Will she stand for her roomate and help her, no matter what the cost is? Or will she give up trying, because, in fact, there isn't much she can do?
Source for the amazing cover art used with the kind permission of Nemo2D. Go check his DA, he is more than talented.
Chapters (4)