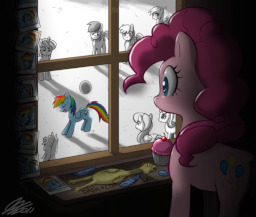 Source
In the most important day of Rainbow Dash's life, the only one of her friends that is missing is Pinkie Pie.
The only thing left of her is a letter.
A letter in which the pink pony poured all of her heart...
A letter in which there is everything she wished to say to the pegasus...and couldn't find the courage.
Chapters (3)