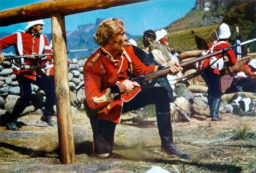 This story is a sequel to Thunder on the Long Drag
---
It is Halloween, and the Crusaders, the Rainbooms, and some others have gathered at Sweet Apple Acres for a sleepover. However, ghoulish events will conspire to turn their evening into a fight for survival...
Based on the Battle of Rorke's Drift, and loosely inspired by 'Something Sweet to Bite'.
Written for Nightmare Night 2019.
Chapters (9)