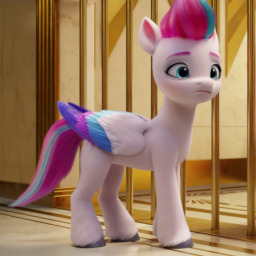 This story is a sequel to Ponish as She is Spoke
---
Princess Zephyrina, better known as Zipp Storm, has been assigned by her mother to show a delegation of foreign dignitaries around Zephyr Heights so they can enjoy the sights and sounds.
Whilst this would normally not be a problem, Zipp can't help but feel something is wrong with their Ponish. Not only that, her own is going pretty weird. Can she make it to the end of the tour with at least a few of her brain cells intact?
Another story inspired by English as She is Spoke. Although marked as a sequel to Ponish as She is Spoke, this story occurs concurrently with those events.
Chapters (1)