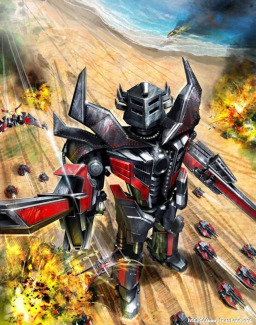 [Data Capture Is Activated, Master.]
Thank you, Seras.
My name is Delta-12, I am a new Cybran Commander on the Uncharted Alien World of Equis. I have no set mission as I am currently a Displaced with no proof of Cybran existence except a small defunct base that was left to me. As such I have made it my mission to build up my forces and prepare for threats that might endanger me or the friendly inhabitants who have taken me in.
The problem in that is... said inhabitants, along with the rest of the planet, seem to be on a scale my forces are not prepared for.
---
yes indeed this is going to be another displaced fic from yours truly, and I hope you'll enjoy it as much as I love writing it.
Tags and rating will change depending on how much the later chapters evolve.
Chapters (5)