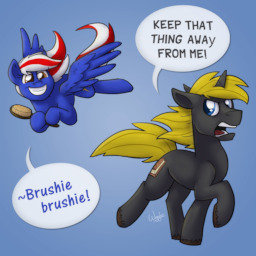 Dew Doe loves chasing Private Iceland with a brush, the question is why? And why does Private even let her? Why does that small pegasus mare think she can get away with it? Does Private secretly like it?
---
Romance tag is on because this is totally a romance, even if the two main characters deny it.
This story is part of The Equestria Tales series.
Cover made by Wiggles
Story edited by Hail King Sombra.
Chapters (1)