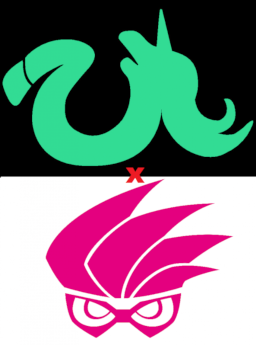 This story is a sequel to Kamen Rider Unicorn
---
Summer Vacation is still going strong for Team Unicorn, but every once and a while, even heroes need to take a break. And what better way than to play the hottest video game of the year?
However, this game becomes less fun when Canterlot City's youth contract a unknown disease that is slowly killing them. But when Sunset goes to confront this new threat, an enemy from the past returns to seek revenge on her, and on all the good in this and every world.
But hope arrives in the form of three renowned doctors and a game character - and one guy with a MAJOR god complex - who can help and stop this disease before it can progress.
Oh, and they also happen to be Kamen Riders!
< UNICORN! >
[+] MIGHTY ACTION X! [+]
Chapters (15)