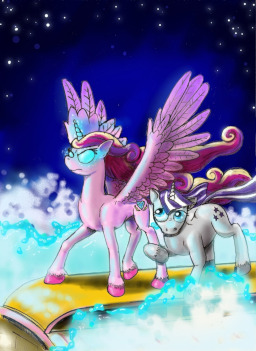 Twilight Velvet has never really understood her daughter-in-law. Princess of Love? That seems a little shallow, even to a secret romance novelist. So when they end up sharing a train to the Crystal Empire for Hearth's Warming, things are a little bit awkward. When the journey is faced with disasters natural and supernatural, their fragile relationship will be tested to its breaking point.
Edited by Scoots, Olden Brony, and Zontargs
Cover art by author.
Chapters (2)