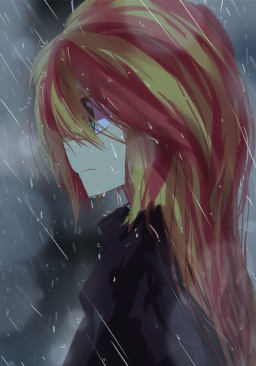 Source
It's a normal day at CHS, right? So why is everyone ignoring Sunset Shimmer?
---
Cover image by Saberking2012
Made the Popular Stories section from 11/14/17 to 11/15/17 (#1 popular story at one point)
YouTube reading by FireRain. (Please note, reading was done prior to the rewrite.)
---
Check out the spinoff, Muted Wubs.
Chapters (3)