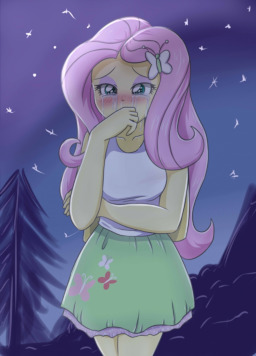 After experiencing a traumatic event, Fluttershy has become an emotional wreck (more than usual). Can she put the pieces of her world back together? If so, how will she do it?
This is Fluttershy's recovery arc from the events of Dark Sunset.
Preread by Quillian Inkheart
---
Spoiler warning: references to events of the Dark Sunset Trilogy, mild blood references, a scene with adult humor.
---
Cover art source here.
Chapters (7)