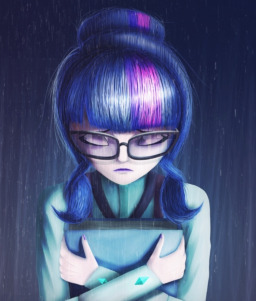 Source
This story is a sequel to It's Time To Leave
---
Takes place during the events of Equestria Girls through Camp Everfree.
I've been bullied by my classmates, teachers and even the principal, so I decide to try starting anew. However my new group of friends, one in particular, has a checkered past. Should I trust her?
Part of the SciTwi Shimmer Chronicles
(Warning: contains spoilers from Friendship Games and Legend Of Everfree.)
Cover art can be found here.
Chapters (4)