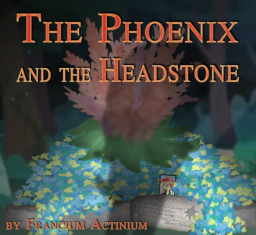 People rarely consider their actions, even less consider the consequences. Teenagers especially. So caught up in their own world with their friends, feelings, and social media that they forget to consider the effects they might have on others. A lie here. A shove there. A persons worst moments laid bare.
Being a Teacher-In-Training, one young woman sees it every day at Crystal Prep among the Students in her charge. Some have it worse than others, but so long as they have friends to pull them up again, it is alright in the end.
When asked to be a substitute at Canterlot High, she is eager to show everyone what she can do, yet she barely makes it through the doors before something feels wrong.
--- While not overtly dark, this story is rated Teen for implications, emotionally difficult and potentially upsetting content! Please take care! ---
My thanks to Between Lines and Scampy for being my Pre-Readers on this story!
Cover art kindly donated by Scampy!
Chapters (5)