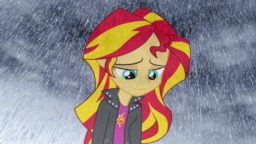 (Alternate Universe. Here, Sunset is actually a human, and Equestria doesn't exist.)
Canterlot High and it's residents are going through a real hard time after the truth of Anon-A-Miss comes out. Now they're regretting their actions, all of them are.
In memory of Chester Bennington, vocalist for Linkin Park. He passed away 3 months ago, and he's still missed. After all; "Who cares if one more light goes out? Well I do."
[Popular Stories List : 10/13/17 Friday the 13th? Not sure if this is bad luck or not. :T)
Chapters (1)