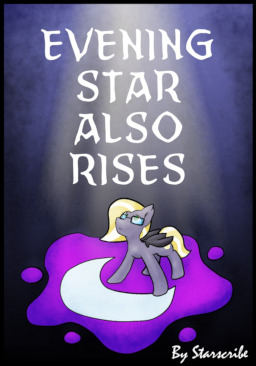 Princess Luna is supposed to be her sister's equal. She watches over 12 of every 24 hours, after all. But she isn't, and everybody knows it. Equestria adores the one who brings warm, sunny days, and ponies sleep through her nights. Even her sister sometimes seems to forget that she's supposed to be one of Equestria's ruling diarchs.
Luna seeks help from the only pony she thinks can make a difference: Star Swirl the Bearded. He provides a spell, one she can use to change herself into the pony she wants to be.
Unfortunately for her (and the rest of Equestria), things don't go quite as expected.
---
Updates Wednesdays, though it may update a little quicker at first as the Fimfiction version of this story catches up to the one posted on Patreon. Cover by Zutcha, as always. These just keep getting better, don't they?
This is a Patreon-sponsored story, written for Aurora Gleam. So tremendous thanks to them for making this adventure possible.
Chapters (59)