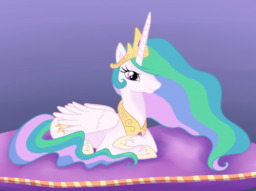 You are a human in Equestria, forced to work as a for-hire 'stress management consultant' (ie, cuddler) in order to make ends meet in this strange world while others search for a way for you to get home.
However, you've just been assigned to your biggest job yet- 'managing the stress' of none other than Princess Celestia herself. How will you go about your job?
In this Choose-Your-Own-Adventure story, you make the decisions, you are responsible for the consequences, and many possible storylines await!
Featured 5/24/17! Thank you all so much!
Chapters (20)