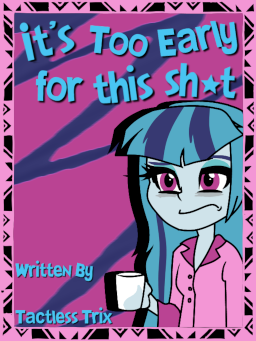 Source
After The Dazzlings had ran off the stage during the events of Canterlot High's Battle of the Bands, they went into hiding. Now, they find themselves living the apartment life; with each other. Typically, one would think three best friends, three amigos who were banished from one dimension into the next, would get along, correct?
Well, normally yes, just... not in the mornings.
---
Does contain a lot of swearing, use of the Lord's name in vain (my own personal apologies as I know this is truly offensive to some), all around stupidity and immensely OOC characters. Take this as seriously as you would The Sims.
---
Narrated, analyzed, and critiqued by these doods: The Barcast

Chapters (1)