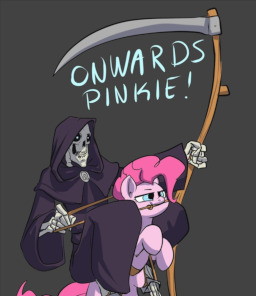 Source
No, definitely not a good thing. The power of life and death in one's hooves? Who could do such a thing without going mad!
Well, obviously Pinkie, but... is she seriously the best pony for the job?
I mean, she doesn't even know she's a Reaper!
. . . . .
Crackfic #1 of the "I'm tired, frick-fracking end me" series

Enjoy!

Chapters (1)