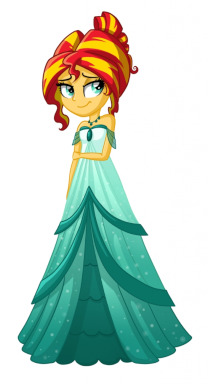 Source
This story is a sequel to Ponyville Sunlight
---
After agreeing to be her date, Princess Twilight Sparkle crosses the portal to accompany Sunset Shimmer to the prom. They're not going alone of course; Sunset's human friends are coming, too. With good friends, beautiful dresses, fancy dinners, and formal dancing, Twilight thinks she's really going to enjoy the prom. Of course, what Twilight and Sunset are looking forward to most is spending more time with each other. The prom will certainly be a night to remember.
NOTE: Rated T for implications. Nothing explicit, here. It's my usual self with going just a bit farther but nothing explicit.
Third story in the Rays of SunLight series.
Chapters (4)