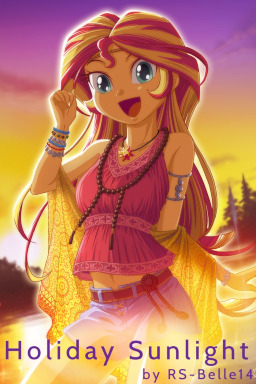 Source
Princess Twilight Sparkle is a teacher, a ruler, and the occasional savior of Equestria, and she loves it. Her jobs can be rewarding and fulfilling, but they can also be a bit exhausting. Hearing her friend is feeling a little worn out from all the responsibilities she has, Sunset Shimmer offers Twilight a holiday together across the portal in the human world. No evil magic, no intramural sports, and no one else. Just the two of them spending the entire day together.
Original art by Uotapo
Cover text generously added by Novel Idea
First story in the Rays of SunLight series.
Chapters (1)