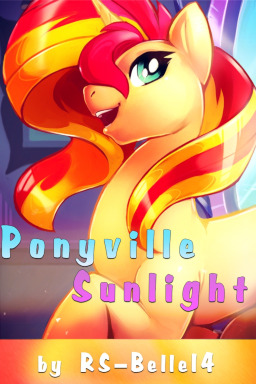 Source
This story is a sequel to Holiday Sunlight
---
After moons of planning and preparation, Sunset Shimmer finally crosses the portal to visit Princess Twilight Sparkle in Equestria. Even though it's been so long since she last stepped hoof in it, Sunset feels a sense of joy finally returning to her homeland. Of course, she doesn't really recognize this particular part of Equestria; Sunset has never been in Ponyville before. That doesn't matter though; Twilight is going to show Sunset around town. With a tour around Ponyville alongside some lovely company, Twilight believes that she's really going to enjoy this day. However, both Twilight and Sunset have something to say that could make the day even better.
Original art by ChocoKangoo.
Cover text generously added by NovelIdea
Second story in the Rays of SunLight series.
Chapters (4)