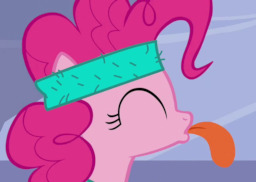 Pinkie Pie wants to make a cake for each of her friends, but she just can't get them to taste right. She decides to do the only she can to make it taste just right. Lick her friends to know what flavours will work perfectly.
A short and silly little oneshot I wanted to write based on the ponymotes by the same name. Dub here.
I take no credit for the original idea, that goes to THEELINKER on tumblre. I just wanted to write a story based around it for the shits and giggles.
In Popular Stories 28-29/7/2016.
Chapters (1)