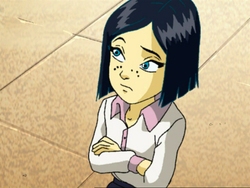 My life was going fine.
I had a loving family, had a somewhat okay job and was just enjoying life.
That all changed when I randomly found myself turned into the villian, Miranda from the show W.I.T.C.H. and now have to worry about whether the Guardians are coming after me or not.
Sure, I've Folded into Equestria, but how much time will that buy me?
I need to find a way home, fast.
Sex tag because of talk of sexual stuff since the main protag used to be an adult.
Wait. Featured 19/9/2022? There's a rather pleasant surprise. Thank you.
Chapters (22)