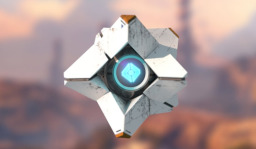 As vital to the Guardian as a Ghost becomes, the meld of metal and Light is little more than a trinket when alone. When such separation occurs, most slowly degrade into a crusty husk, devoid of life and Light.
When his Guardian is consumed by the Darkness, one such Ghost breaks the mold of decay to fulfill the legacy of his mentor and friend, scouring the far reaches of the galaxy with the incomprehensibly intricate technology of the Vex.
The Ghost stumbles upon a world he could not have imagined, a place untouched by both the Darkness and the Traveler's Light. Discovering a secret Vex plot which threatens to devour the innocent planet, the Little Light does the unthinkable yet again. He takes upon a second Guardian, one bestowed with the rare gift of his previous. Kindness.
Featured 10/22/16!!!
11/9/16!!
Chapters (11)