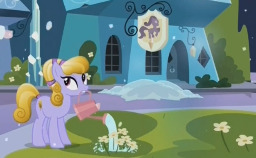 Cadet "Garden Hose" receives a simple mission: to infiltrate the Crystal Empire in the guise of a pony, replace Cadence's baby with a changeling princess, then return safely home.
It's a pity that all the advice she was given was: "When in doubt, water flowers."
Written for the S6 Premiere Short Story Contest of the SFNW group.
Special thanks to Octavia Harmony for editing.
Chapters (1)