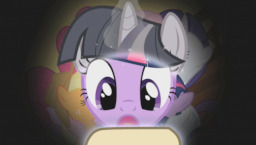 When Twilight receives a letter from one claiming to be a changeling, she is shocked. As she starts reading, however, she soon learns that there is far more to it than she ever suspected.
The story had been translated to Russian: Here and Here
Special thanks to PoisonClaw for editing.
For the Weekly Prompt (changelings) of the Hazardous Writing Materials and Challenges
Chapters (1)