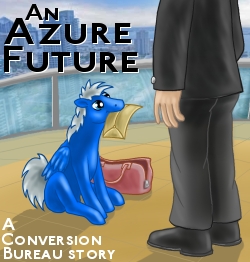 John Norris is another broken man in the last days of humanity. It has been years since he last left his apartment for something outside of restocking his food and water supply. Enter Azure Wind, a young pegasus colt, bearing a letter that explains he is his son. The two bond and much is learned by both in this light hearted comedic tale.
A conversion bureau fic.
Now with 27.6% More Sequel!
Chapters (19)