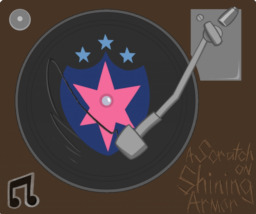 Vinyl Scratch is alone. Her parents are gone and she's estranged herself from the rest of her family years ago. Now she's fallen on hard times; she spends her days drinking, her nights partying and the intervening time in trouble with the guards.
After one too many run-ins with the authorities she is assigned a personal guard to help her get her life back on track. The only question is: can she truly be helped, or is she far too gone at this point?
Proof-reading provided by Shrink Laureate.
Cover art by Mytho.
Chapters (38)