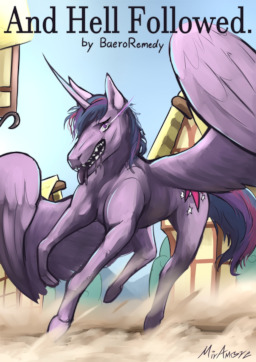 The world ended.
That, at least, is what it sounded like. Screaming, howling, and then deathly silence.
A month later, Cheerilee and Scootaloo emerge from their shelter in search of food. As they search among the dead bodies of their friends, only one question comes to mind:
Where are the unicorns?
Cover art by MirAmore on Twitter
--------
Written for the Quills and Sofas Cheerilee contest.
Featured on May 18th, 2021!
Chapters (27)