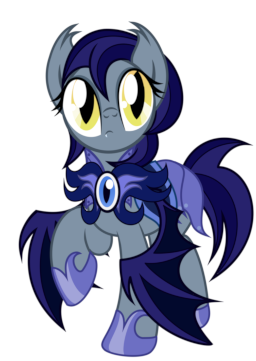 Morning Breeze. A mare in the esteemed royal guard. Certainly not a rarity, but still it's an accomplishment nonetheless. She has served the night guard to the best of her ability, and though never personally standing guard around her princess, she takes great pride in her duty. So when she learns that she is to be reassigned to make way for the return of the Lunar guard, naturally, she is a bit upset. Especially considering the Lunar guard is made up of thestrals, bat ponies of ancient times that disappeared after the fall of Nightmare Moon. Her irritation at being replaced by, thestrals, of all creatures, has her frustrated. But a chance encounter in the halls of Canterlot castle may reveal more than what she perceives.
---
Update: Edited by Jphyper! Thanks!
---
Featured in Popular stories tab on 9/18/14! Thanks for all the faves guys!
Chapters (1)