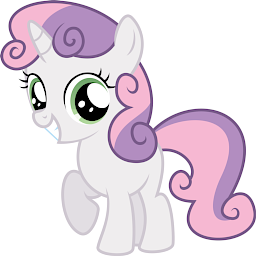 Ponyville gets a new casino, but the owner is determined to keep it a family friendly place. Rather than try to fight vice with muscle or bribery he turns to the most powerful weapon he's ever encountered; the adorableness of everyone's favorite unicorn filly.
Thanks to Brumby_Run for both coming up with the idea as well as pre-reading for me. and to Alovelylittlecomplex for editing.
This idea was found on The Idea Exchange If you have an idea that you don't have the time to write or are looking for a story to write, go check them out, there's some good stuff on the forums.
This story could really use some original cover art, perhaps a picture of Sweetie Belle in a vest and I have no artistic talent. Can anyone help a brony out?
Chapters (7)